First of all I never dreamed of homeschooling my children. It wasn't until after college that I moved to North Carolina and met a friend who had decided to homeschool her daughter for kindergarten. She wanted to spend that year getting to know her daughter's learning style so that she could partner well with all future teachers.

​ I thought this was a pretty novel idea and 10 years later when my daughter was ready for kindergarten I decided to do the same thing. In fact, I had already taught her how to read and write by 3 ½ so it was a very natural transition into homeschool. Each year my husband and I evaluate if this educational path is still the best fit for our children. So far it has been a wonderful option for our family.
Powered by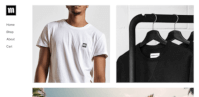 Create your own unique website with customizable templates.