How do you respond to rejection? This week I received my first "no" from a publisher. Rejection never feels good but I took it pretty well.

​I am so amazed that I've made it this far in the process of becoming published and I really believe my day will come. The story I've written needs to be told and with divine help, it will make it out into the world!
Powered by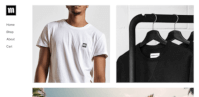 Create your own unique website with customizable templates.