The worst thing happened. All of my research notes, copies of manuscripts, marketing ideas, book proposal, everything in one notebook—lost. I lost it all when I sat my bag down on a street corner in Brooklyn, NY. Never mind why I sat it down in the first place but it was too when I realized it was gone. I mourned the loss of my work for a couple of weeks before I was able to push forward.

​The only thing that encouraged me was that I had recently typed out my notes and had kept really good track of my sources so I didn't have to completely start all over. Although, I prefer writing my notes by hand, this experience showed me that I have to back everything up. Unfortunately this lesson was learned the hard way.
Powered by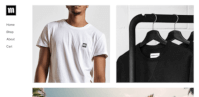 Create your own unique website with customizable templates.